Lean processes, fewer interfaces or more cooperative management: when it comes to "Agility", the goals tend to sound just as rosy as they do lofty. msg advisors' "Business Agility Check" brings clarity to the matter. The maturity model shows how far along companies are in the implementation of agile principles – and sets the framework for effective change.
Four Fields of Action for Agility
Many companies see agility as some sort of ideal toward which they should develop their organization. However, that is an extremely abstract goal – especially since the situation faced by one company may be completely different than that faced by another and each has its own unique challenges to deal with. Consequently, the goals and measures used to achieve an agile organization should be just as unique: whereas one company may strive for an agile network organization, another organization may simply require a few agile teams – such as within the context of digitalization.
Throughout the course of their projects, msg advisors has seen four key fields of action that have regularly proven to be ideal starting points for ensuring projects get off to a good start. We identify sample checkpoints for organization, teamwork, management and culture, which companies can use to determine their readiness and their development options when it comes to agility.
In this case, each field of action has its own methods and best practices that are used to realize an agile company. The following four rules provide examples of which challenges or approaches may prove critical to success.
1. Assess agile maturity based on facts!
Just like any change, the road to agility presents organizations with many questions and doubts. To counter any uncertainty that may arise, many transformation owners exchange thoughts and ideas amongst themselves. They compare their approaches in order to gain new insight they can apply to their own projects. One of the main comparisons is how transformations are being realized. This can include, for example, the number of teams following a scrum approach, the existing hierarchy levels or the quality of the Kanban boards hanging on the walls of their office. The problem: the progress of agile transformation is often measured in numbers that reflect a method, instead of goals trying to be reached.
Since agility itself refers to an organization's ability to flexibly adjust to customer and market demand, agility maturity should, in turn, be measured based on customer and market data. Companies can do so by figuring out exactly which market challenges they are trying to master through agility and which challenges posed by specific target groups can be resolved in doing so.
2. Dare to use "trial and error"!
3. Change your perspective and your attitude!
4. Change the frameworks!
Find out more.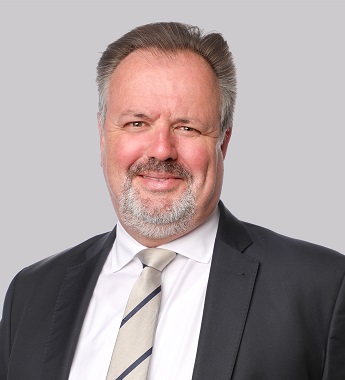 We are looking forward to hearing from you!
Further topics
Minimum Viable Organization

Developing hot spots of the digital organization in a targeted manner.
Remote Project Management

Strengthen resilience in critical phases with Project Management Factory.
Agility for remote success

Mastering critical situations with agile organizational principles.