Successful companies are taking off for the cloud. And yours?
The cloud technology enables companies across all industries to achieve greater scalability, flexibility and cost efficiency. It can also assist companies to adapt their offers to changing markets and tap into new ones Those who want to transform should keep an eye on the technical dimension, such as the architecture of the IT landscape, existing assets, security and compliance. But special attention should also be paid to the process organization, existing organizational structures and the people in the system. For many companies, a successful cloud transformation is therefore an extensive challenge.
msg advisors offer you industry expertise combined with technological know-​how and long-​term experience in organization development.
We
Recognize the opportunities that cloud technologies present for your company.
Understand your transformation needs arising from the use of cloud technology.
Support you with your organizational, technological, process-​related and business challenges in the context of cloud transformation.
Get to know our offer and start your cloud transformation
Our offering
Cloud transformations demand a lot from an organization. Knowing the maturity level of the organization, but also that of focus topics such as security and compliance, is therefore a prerequisite for a successful transformation.
Our offerings
By comparing and matching the business and cloud strategy, companies can ensure that their cloud infrastructure is optimized for their unique requirements. This can result in improved efficiency, cost savings and security. It can also help companies to develop a competitive edge by leveraging the latest cloud technologies.
Our cloud strategy review offer ensures that your cloud infrastructure is secure, compliant and optimized for cost savings. We help you to develop policies and procedures for cloud usage, monitoring and establish cloud management best practices.
Cloud Transformation Assessment
Security & Risk Assessment
New technologies encounter mature IT landscapes and existing applications. As part of the transformation, existing assets need to be assessed and a suitable migration path outlined based on the business requirements.
Our offerings
Hyperscaler Best Fit Analysis
Each hyperscaler has its advantages and disadvantages. We support the selection of the best fitting hyperscaler(s) based on criteria such as compliance, existing contracting and cost structure.
The holistic analysis consists of multiple dimensions:
Current IT landscape and planned transformation
Industry-specific regulatory requirements
Existing strategic partnerships
Employee skillsets
Based on our analysis, we guide you in selecting the most appropriate hyperscaler for your individual context.
Cloud Migration Assessment
Platform and Landing Zone Concept
The cloud requires close collaboration between IT and business. As a result, IT processes are often no longer purely supportive, but increasingly interwoven with the value chain in your organization. Adjustments of organizational structures serve the purpose of supporting the new value added chain in the best possible way.
Our offerings
To ensure leveraging the potential of cloud technology, it is crucial to make, often necessary, adjustments in the process organization: These often include the IT value chain (interfaces between operations, development and business), governance processes, management processes (such as budgeting, planning, etc.).
We support you to get a clear picture of your current structure. Based on your needs, best practices and reference structures, we provide recommendations for a future IT process organization.
Transformation Architecture
New collaboration models and changing standards in development, architecture and security and compliance lead to new demands. Part of the cloud transformation is therefore the analysis and determination of the maturity level with regard to skills in the organization as well as the enablement of managers and teams.
Our offerings
Skill Design and Gap Analysis
Implementing and leveraging cloud technology requires a range of skill development measures. From upskilling all the way to creating completely new roles (hiring/reorientation). Therefore, we support you in the skill survey, analysis and skill transformation path of your affected employees. This includes:
Based on our reference profiles, we design a target competency model to enable your work force in supporting the cloud organization.
We analyze the existing skill landscape, help structuring and improving it before comparing it to the defined competence models, which enables us to obtain clear indications on the maturity level as well as measures to increase it.
Together with HR, workers' council and other stakeholders, we derive future-proof roles and a transformation path to upskill the current workforce where needed and to build a sustainable foundation for the cloud.
Leadership and People Enablement
The considerable disruptions at the personal, team and organizational level require holistic change management in the transformation implementation. On the one hand, this allows resistance to be identified and resolved at an early stage. You can also provide the right information at the right time – and in a way that is appropriate for the target group. This enables those affected by the changes to prepare for their news roles in new structures.
Our offering
Change Implication Assessment
To derive a sustainable roadmap, we need to understand the implications of the implementation of cloud technology on the organization, its people, existing behavior patterns, technologies etc. Therefore, we quantify the project impact on five to seven dimensions, followed by a qualitative description of the assessment. This first assessment is carried out together with the core team. Based on these initial results, further assessments are conducted with relevant stakeholders.
Transformation and Change Monitoring

Our approach to the cloud transformation process
Approach
Discover

During the discover phase, our team of consultants obtains an overview of your current organization. This enables us to assess the transformation effort and to identity key topics and put together a tailored transformation package.

Assess and Design

In the assess and design phase, we focus on detailed analysis regarding technology, processes and structures as well as people and governance. In addition, we work together with the internal transformation team on the design of tomorrow's cloud organization. We conclude the phase with a tailored transformation architecture.

Execute and Govern

In today's complex environments, even the best transformation plan is subject to an iterative approach and needs to be adjusted during the transformation. In the execute and govern phase, we get involved selectively for necessary adjustments to your journey and are happy to support you and your teams more intensively during implementation.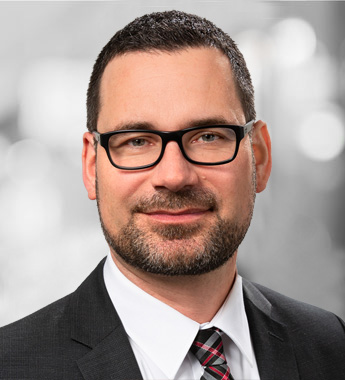 Andreas Mach is looking forward to your request.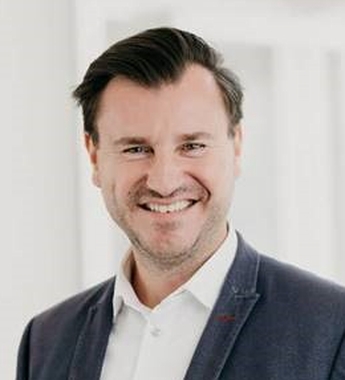 Dr. Manuel Audi is looking forward to your request.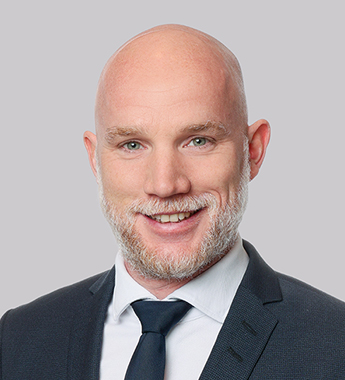 Michael Kandel is looking forward to your request.