During the fight against the corona pandemic and in the incipient recovery phase, agility is proving to be one of the most important prerequisites for success. Companies that have established agility as a central organizational principle have been able to adapt work and communication processes, technologies and management systems quickly and flexibly to the radically changed conditions. At the same time, they are well prepared for the ramp-up into a new normality that is difficult to predict. In an uncertain environment, agility becomes the central organizational competence. The establishment and further development of agile organizational structures, mindsets and capabilities must therefore be among the top priorities of management.
Agile Change Implementation: Ensuring capable and productive organizations under extreme conditions.
The corona pandemic is profoundly changing the world of work. Companies are faced with the challenge of adapting new ways of working very quickly in order to maintain their productivity. At the same time, many organizations do not have clearly defined and robust processes to support these changes in a targeted and efficient manner. However, there is not enough time for the classic way of planning and implementing a change strategy: companies therefore need flexible and immediately applicable change and management instruments in order to quickly become capable of acting in the current exceptional situation. This is exactly where Agile Change comes in. It aims to counter the speed of change through pragmatic and creative problem solving, to avoid organizational standstill and to effectively cushion cultural shocks.
Agile Change Implementation
Agility for Remote Success: How agile organizational principles can help companies during the Corona crisis.
With the "Agility for Remote Success" approach of msg advisors, companies make use of precisely these capabilities. Two objectives are important to us: firstly, to activate and utilize the strengths of agile organizations in order to master the crisis situation at short notice. Secondly, not to stop or turn back the transformation to an agile organization now, but to push ahead with the new Remote Working.
Agility for Remote Success
Remote Project Management: Deep fissures in established processes and structures make new solution approaches in project management necessary.
Crisis situations such as the corona pandemic present companies with the challenge of maintaining the functional capability of the organizations and at the same time initiating changes that will sustainably increase crisis resistance, efficiency and resilience even beyond the acute crisis.
With the Project Management Factory (PM Factory), msg advisors offer an optimal solution for this situation. The flexibility, availability and crisis resistance of project management can be increased via seven approaches. In the process, costs and on-site times can be reduced and constant project quality can be guaranteed.
Remote Project Management – Project Management Factory
Minimum Viable Organization: Developing hot spots of the digital organization in a targeted manner.
How can stability and growth impulses be generated in the company during phases of economic downturn? A decisive factor is the degree of maturity of digitalization in the organization. If their units have the right digital tools, know-how and mindset, they can develop their processes independently and respond to new market and customer requirements at short notice.
In the ideal case, the transformation to a "Minimum Viable Organization" is successful. We explain here which maturity levels and fields of action are particularly important:
Minimum Viable Organization
Find out more.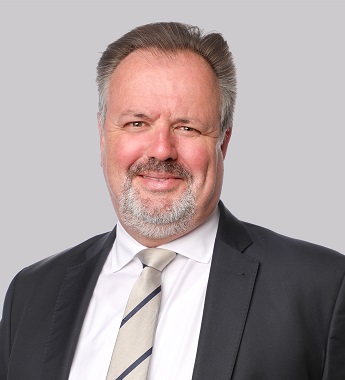 We are looking forward to hearing from you!
Further topics.
Value Creation, Next Stage –
Generating added value with ecosystems
Facing the Frontline –
msg advisors' rapid planning approach