Platform Growth Program:
Growth impulses for insurers in a time of crisis.
The pressure on insurers to expand their business models has never been as great as it is today: on the one hand, traditional sales channels are becoming less and less important and instead are permanently shifting toward digital channels. On the other hand, insurers must provide additional services to create a clear added value for their customers so new growth can be generated even in this time of crisis. Platforms on which insurers market their services together with third-party providers, thereby offering attractive services bundles, seem particularly promising here.
Making the investment risk manageable
At the same time, introducing digital business models poses a considerable risk for many companies in the insurance industry given the uncertain economic situation and a lack of experience in a digital context. To help companies successfully gain footing in such a difficult competitive environment and to tap new growth potential despite the crisis, msg advisors has developed a program for introducing platform-based business models: the Platform Growth Program helps companies minimize the investment risk.
Developing tailored platform strategies
Decisive to the success of platform projects is having a systematic approach that compares the strengths of a company's product and service portfolio with opportunities that might be available in the market within the industry environment and then using the results to derive a custom platform strategy.
It begins with the question of whether companies should operate their own platform or whether they should integrate their products and services into existing third-party platforms. Depending on the target groups and industry focal point, both approaches have benefits and risks, which must be weighed against the other.
Moreover, there are a series of specific success factors that need to be considered when introducing platform-based business models in order to ensure lasting project success:
End-to-end support for your platform strategy
To help you replicate these aspects within a systematic approach model, msg advisors' Platform Growth Program accompanies you from strategy development to implementation of the new platform. With access to the bundled service and method competence of the msg group, we are able to assist you in all phases with dedicated consulting options:
1. Definition of the value proposition and target group focus
Understand the current business model and initial platform (ideas)
Define the value drivers and target group focus
Fit/gap analysis platform with business strategy
Discussion of best practices (inside and outside the industry)
2. Exploration of growth fields for the platform
3. Initiation of platform partnerships
4. Definition of the roll-out plan and calculation of the business case
5. Market introduction following final consultation with decision makers
6. Investment management and continuous development
msg advisors helps companies in the insurance industry introduce platform-based business models, thereby giving impulse for new growth even during an economic downturn. We use a systematic roadmap approach to enable the development of tailored platform strategies to minimize your investment risk.
Find out more.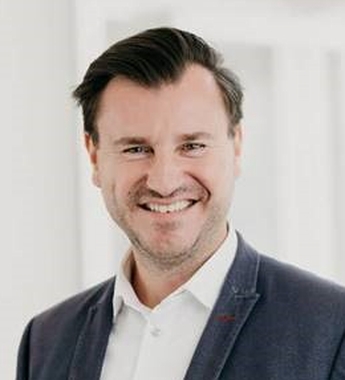 We are looking forward to hearing from you!