Fast Track Digitization:
New sales channels and digital customer approach for the post-COVID era.
Due to the massive restrictions resulting from the COVID-19 pandemic, many companies have been forced to digitize their processes and shift existing forms of interaction to new channels. This unique push toward digitalization has a particularly strong effect on customer relationships; after all, their behavior has already been increasingly shaped by the growing availability of digital services. However, it is important to continue and strengthen online customer acquisition and loyalty beyond the scope of the crisis, perhaps even turning customers into brand ambassadors.
Transforming sales channels
The Corona virus acts as a catalyst for digitalization, especially in the insurance industry, widely accelerating an already on-going transformation of sales channels and customer approaches. In this phase of massive upheaval, it is important not to fall behind (new) competitors. That is why companies in the insurance industry must find ways to develop digital service offers even faster than before, thereby allowing them to react to changed customer requirements.
Fast track from requirement to digital solution
With their "Fast Track Digitization" approach, msg advisors is shortening the time from initial customer contact to the implementation of executable customer approach solutions. As a result, viable end-to-end sales channel digitalization can be quickly realized to increase revenue and improve the customer experience. The key to doing so lies in the use of customer-centric development methods that facilitate fast MVP development and prototyping.
Understand changed customer requirements
New technologies mean permanent changes in customer behavior. This, in turn, requires the ability to react quickly when developing digital services, as well as the result-oriented use of those services in interactions with customers. To identify challenges and opportunities in a technological environment that is constantly faced with rapid changes, companies must actively address their customers' expectations and use behavior.
Identify the fields of action for digitalization along E2E sales channels
Companies can use changed customer requirements to identify solutions for optimizing existing channels and services, as well as for developing new, digital services. A key focus in doing so: which tools and measures offer the greatest potential for sustainably improving interaction between customers and the company?
Achieve fast MVP development
To turn the potential of end-to-end sales channels into real added value for companies and customers as quickly as possible, msg advisors' Fast Track Digitization approach helps facilitate the implementation of digital sales solutions. The approach uses quickly scalable concepts, state-of-the-art technologies and established methods, such as user journeys & experience, prototyping and MVPs. Not only does this digitally empower sales partners, it also effectively expands online direct sales.
msg advisors helps companies in the insurance industry digitize their existing sales channels and develop new, digital service offers for improving interaction between customers and companies. In doing so, we rely on methods that allow for the quick provision of MVPs, thereby allowing companies to flexibly adjust to fast changing customer requirements.
Find out more.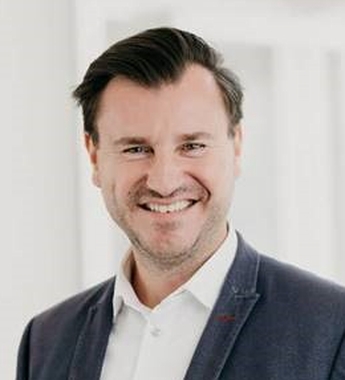 We are looking forward to hearing from you!