Mr. Praska, on March 25, 2020 the German Bundestag declared a "nation-wide epidemic situation". This was followed by unprecedented measures to fight the pandemic, careful easing of restrictions and far-reaching forecast uncertainty. How can companies deal with the changed situation on a cultural, procedural and technological level?
There are two directions they can take. On the one hand, we are seeing companies whose technology and processes are able to keep up with the changed conditions surprisingly well. When it comes to our customers, who have more than 50,000 employees around the world, almost 40,000 are working from a home office. That is going smoothly for the most part.
On the other hand, however, there are also companies that are having serious problems transitioning. In every respect. They lack the technological requirements, the organizational flexibility or are encountering cultural issues. Such as when employees struggle with the situation because management structures are not clear. These are things that are hard to shed light on in advance and that were not as critical before.
Isn't the emphasis on transitioning to "remote" slightly overdone?
No. Transitioning to remote, that is not actually the critical decision here. Instead, what is much more important is whether my organization is mature enough to allow remote work in the first place. There is no question whether or not it needs to be done. The only question is what else do I need to do to gain the necessary traction as quickly as possible.
Maturity can be seen from a few different perspectives, although the technical side is relatively easy to solve. Yet, any procedural vulnerabilities will quickly come to light. Such as, for example, when standard workflows no longer work properly, because people cannot sit down face-to-face. There is a cultural aspect to it as well, because questions asked during an online meeting must be formulated much more precisely, as meetings are governed by a different kind of discipline. I cannot see my counterpart's body language, nor can I send non-verbal signals very well either. People have to be much more organized and focused as they work toward concrete output.
The crisis as a test of organizational skills...
Crises always are, that is nothing new. We are experiencing that on a national level right now. The challenge here is not just treatment capacities, but also data consolidation, transparency, communication and logistical potential. From a business perspective, there are many factors we have no influence over in the current situation and are conditional upon political decisions, the dynamics of the pandemic and the current mood of society.
Which is why strong leadership is especially critical. You have to explain to employees that you are not able to create a robust schedule at the moment, but that you are monitoring the situation constantly and the company's actions will be adjusted as needed. You have to rely on the team's skills, the organization's skills. And you have to recognize if certain skills are missing and work on those at the same time.
How can we avoid the tendency to hit the gas in the current "black ice" situation?
Your question already holds the answer. How does a good driver keep their nerve when they hit black ice? They take their foot off the gas and try to get a sense of the surface, gain traction. Then they slowly start correcting the slide and adjusting to the situation, allowing them to make the right moves to head in a specific direction. They never take their hands off the wheel and never hit the gas or brakes.
We, in turn, also need to adjust bit by bit and reflective of the situation. And the more rigid our organization system is, the more difficult this could be. Some companies reacted to the crisis right away, taking short-term measures, such as measures with a singular focus. They did so even before adequately assessing the situation. I do not think it is a good idea to pull the emergency brake when you hit black ice. All that does is make you lose control.
With all that in mind, what would you advise your customers to do?
Begin by doing everything you need to do to ensure your employees' safety. Beyond that, try to hold your course and quickly modify processes and methods where it makes sense to do so. Then, protect and stabilize those aspects of your existing structures that seem to be viable in the current situation. That creates trust and provides guidance.
Data structures also retain their value. We need to expand them and adapt them to the new conditions, create new benchmarks – but we need these resources to maintain control, especially once we reach level, steady ground again and are ready to pick up the speed.
After all, we are inevitably heading into a phase where although the Corona virus is not completely gone, it is becoming a more manageable secondary condition. And we will have to live with that and keep trying to achieve our goals with adjusted processes. Ultimately, as I already mentioned, we cannot emphasize the importance of communication to and within teams enough.
So you think communication is particularly critical?
Yes. Meaning, clear communication about what the situation means and what you can and must do together. Clearly name the challenges of the circumstances, but also express optimism about and confidence in the organization. Times like these tend to bring people closer together and we need that. It is also especially important, because an essential part of this crisis is keeping our distance. That takes a huge emotional toll on people. Leaders need to create new communities from this extreme situation, create platforms for exchange and establish new rituals.
"Any procedural vulnerabilities will quickly come to light"
"How does a good driver keep their nerve when they hit black ice? They take their foot off the gas."
"Protect and stabilize those aspects of your existing structures that seem to be viable in the current situation."
"Leaders need to create new communities from this extreme situation."
Find out more.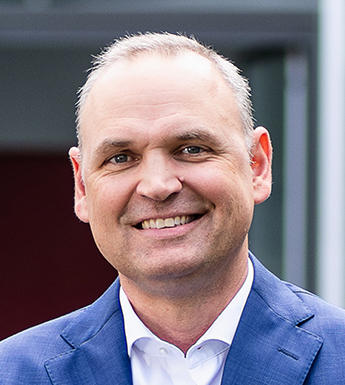 We are looking forward to hearing from you!
Further topics.
Customer Experience in the Financial Industry

How will the Corona crisis change the banking sector?
Management and leadership in the crisis

How to quickly gain transparency and make sound operating decisions.
What we offer
Industry-expertise

We are defined by our in-depth knowledge of the structures, trends and future opportunities of our core industries!

Functional expertise

From the boardroom to the shop floor, we understand the challenges of the key functions!

Data and technology

We create growth and efficiency drivers using smart technologies, systems and data analytics!

Ecosystems of the future

We develop cross-industry digital ecosystems for the business models of the future!

Thought leadership

We develop future scenarios and design implementation-oriented transformation roadmaps!