Mr. Redenius, is there a common denominator in the key challenges decision makers in companies are facing today?
There are three aspects that are especially important – regardless of industry or structural differences. First of all, economic survival during the next few weeks is essential. This is quite a challenge for leaders, as there are no comparable examples in recent decades and because literally every area of our lives has been affected. That is also why we have to be very careful not to overdo it. Naturally, it is important to focus on aspects relevant to the crisis, but there is one thing we should not forget in the process: there was a world before and there will be a world after too. And these two worlds will not actually be radically different.
Consequently, it is important to keep your eye on the real value creation topics, in order to be competitive once this has all passed. Finally, and especially now, a sense of trust, dependability and – as far as possible stability – needs to be communicated internally.
Does this create conflict between the roles of management and leadership? Which of the two do you think is needed more?
Traditional management methods are currently reaching their limits, because we are dealing with a phenomenon that took us by surprise, the dynamics of which cannot really be predicted. The natural reflex to tighten up the management focus, to act more from a controlling perspective, would be just the opposite of what we need to be doing. All that does is foster fear, overwhelm people and discourage the organization. I think companies that know how to protect their culture and to lead their team in a way that instills trust have the advantage here, meaning companies that think ahead and remain positive. We need strong leadership right now, as that can emphasize the strengths of an organization better than turning up the controlling mechanisms.
Does this challenge have anything to do with different decision patterns as well? Decisions made based on data alone, don't they mask that which is not clear and cannot be quantified – meaning, the things that require real leadership? Has leadership simply become lip service, because we are too focused on digital, data-based decisions?
We should not use the two logics against one another. A binary approach allows us to set aside ambiguities, ambivalences, unstructured topics and search for concrete rules and transparency. We need that too, as we would otherwise be unable to master the complexity and dynamics of our economic system. However, good leadership teams thrive on the fact that, on the one hand, they have what I would call "numbers-oriented" people. On the other hand, however, they also have those that follow a vision, that radiate leadership, who ensure identification.
Furthermore, I also believe success is based on the ability to combine these two perspectives and to adjust them to a given situation. In other words, promoting the right topics and the right leaders at the right time.
We currently have an overload of data, but also considerable doubt as to its meaningfulness and usability for predictions. Are we making decisions based on gut feeling?
To a certain extent, we have to rely on our gut. However, we can use the data to create a relatively valid picture of the short-term and perhaps mid-term as well. That is the timeframe we have to actively operate and organize in now and it does differ from the time before the crisis to some extent.
Is digitalization living up to its promises in this crisis?
I clearly think it does. In the current situation it is important to quickly gain transparency and to make as sound operating decisions as possible. The data and the structures set up as part of the digitalization and also the automation of organizations and processes definitely help here.
Companies that did not push those changes in recent years are now running into problematic situations. We see that within our own company too. If we did not have a healthy database, we would be missing a management tool for important decisions close to home.
Another management tool in recent years were the best practices. Does an extreme disruption like a global pandemic make best practices irrelevant?
Before the pandemic hit, the idea never was to blindly copy best practices anyway. Instead, it was to examine them and to think about what effect they would have on one's own organization. The same is true now in regard to their effect in the crisis – and to draw conclusions based on that. I think intelligence in management means being able to understand the effects of best practices. Once you do, you can either purposefully adapt them to your own company or intentionally decide against using them. Consciously examining best practices is always advantageous, the pandemic does not change that.
You previously mentioned that one must counteract fear, the sense of being overwhelmed. How can you establish a reasonable balance between rationality and emotions in the current situation? How can you hold onto structures and avoid the appearance of falling apart?
Right now it is important to first take a rational approach to topics to ensure viable decisions, so that we can then address the question of the emotional level. Let me provide an example: a topic like reduced hours requires a rational decision, to prevent potentially irreparable damage to the company. On the other hand, the topic is a highly emotional one and affects the heart of the organization's culture. That level must be factored into the decision. You have to ask whether the decision reflects the value structure, understand the effects. And then carefully modify the decision. Otherwise, you can lose people's trust or destroy your economic base – neither of which you want to do. In my opinion, the sequence is important. Which brings us back to the interaction between management and leadership.
Which mistakes need to be avoided at all cost from a leadership perspective?
It is essential to avoid slamming on the brakes in regard to current and future employees. Many feel the temptation – based on the numbers and the dismal forecasts. But that would be a cardinal mistake. On the one hand, it is a question of culture – while on the other, we may even see higher growth curves in a few months than we would have had things carried on as usual. Bearing that in mind, we should not try to brake costs as efficiently and hard as possible; instead, we should keep an eye toward the future, even as difficult as that may be at the moment. From an msg perspective I can say: crisis years have almost always been the trigger for further growth. We are hoping that is true in this case as well and are acting accordingly.
"Traditional management methods are currently reaching their limits."
"In the current situation it is important to quickly gain transparency and to make as sound operating decisions as possible."
"It is essential to avoid slamming on the brakes in regard to current and future employees. Many feel the temptation. But that would be a cardinal mistake."
Find out more.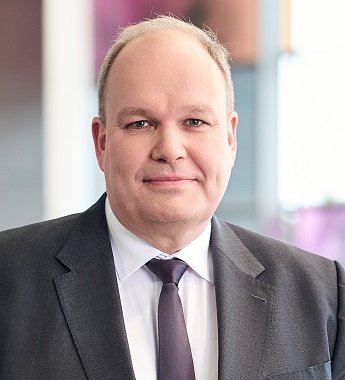 We are looking forward to hearing from you!
What we offer
Industry-expertise

We are defined by our in-depth knowledge of the structures, trends and future opportunities of our core industries!

Functional expertise

From the boardroom to the shop floor, we understand the challenges of the key functions!

Data and technology

We create growth and efficiency drivers using smart technologies, systems and data analytics!

Ecosystems of the future

We develop cross-industry digital ecosystems for the business models of the future!

Thought leadership

We develop future scenarios and design implementation-oriented transformation roadmaps!