Mr. Praska, how will the shape of global value chains change as a result of the Corona crisis?
Value chains will most certainly be rebalanced. The question is, what direction will the development take? At the moment, the dependencies that the globalization of production and procurement create are on everyone's mind. So the question becomes whether certain critical parts of the value chain should stay within one's own country. This question was ever-present throughout all of society, especially at the start of the crisis, and was hotly discussed as well. Although it does not play an equally significant role in all industries, it is certainly still an important topic.
Not a new one, however. Similar discussions have already taken place in the past, although on a smaller scale, such as when the Eyjafjallajökull volcano erupted in Iceland, shutting down air traffic around the globe. In some areas, supplies could only be maintained with the greatest difficulty. Afterward, for example, active ingredient production that had been concentrated in a single region in the pharmaceutical industry, was redistributed, with production on multiple continents ever since.
We are experiencing that again now. Naturally, the Corona crisis has intensified the relevant strategic considerations. Yet the political upheavals and conflicts of the last few years, the increasing wages in Asia and new technologies meant that discussions were already underway anyway. Unfortunately, though, there are no quick fixes.
Why?
Because, in some cases, there is no way out of the current conditions. Costs were driven down over the course of decades by outsourcing in order to stay competitive. That cannot be quickly reversed at this point, doing so would mean many companies could no longer compete in the global market. There is a lack of cheap labor, access to raw materials, structures and the legal requirements are much higher. In the end, Covid-19 will act as an accelerant. For areas that had structural problems before, this could be life-threatening.
Will the distribution of influence and roles in global networks change as well as a result of the crisis?
That is a multifaceted question. On the one hand, traditional sourcing regions, China in particular, will no longer be just a workbench, and will participate in the knowledge-intensive, lucrative parts of value chains as well. On the other hand, the vulnerability of our system, which has been so widely discussed now during the Corona crisis, does not originate from our access to knowledge being endangered. Instead, it is the access to raw materials, semi-finished products and simple goods such as protective equipment that is proving to be critical.
Yet the difficulties we currently face often have nothing to do with the individual value chains themselves. Rather, they are rooted in a poor interaction between multiple supply chains, in under- developed ecosystems. That is where we need to focus our attention – in my opinion, that is one of the key lessons of this crisis.
Where are the vulnerabilities of today's structures particularly obvious?
The most visible example at the moment is the healthcare system, of course. For most of the countries that are particularly hard hit right now, the risks are not the result of clinics having insufficient capacity, but of a lack of transparency, no free flow of information or smooth communication, logistical issues and medical device supply issues. It turned out to be difficult to quickly procure equipment, to effectively supply care facilities with materials early on and to define corresponding rules of conduct. In observing the situation in China, most countries were too late in drawing their own conclusions, too late in identifying procurement options and also in clarifying the option to convert their production capacities.
With that in mind, will the fight against the pandemic also accelerate the expansion of ecosystems?
Yes, that much is obvious. I am convinced that there will be growing awareness of the fact that the only way to solve complex challenges in the future is through ecosystems. That is not just true for healthcare. Instead, it is also true for mobility, utilities, urban development, education and many other areas.
In healthcare in particular, however, we will be facing questions in the next few months that will require ecosystem-based approaches. The organization of production and logistics for relief supplies for one. From a research perspective, for another, when trying to give promising treatments a chance – making them available, securing the medical and regulatory aspects, monitoring them and, of course, financing them. We will have to address these topics globally in order to prevent a humanitarian catastrophe in third world countries and to truly sustainably fight the virus. We will also need to develop risk management systems that allow us to act earlier and more effectively than we did with the Corona virus should there very be another virus outbreak. This requires interdisciplinary work, based on an ecosystem.
In addition to an overriding willingness to cooperate and overall candor, digitalization plays an absolutely crucial role in this effort. The Corona virus has shown how much potential is still available in different areas and we urgently need to leverage it. Digitalization is the key to remaining functional and finding effective solutions during these types of crises.
"In the end, Covid-​19 will act as an accelerant. For areas that had structural problems before, this could be life-​threatening."
"the difficulties often have nothing to do with the individual value chains themselves."
"The Corona virus has shown how much potential is still available in different areas and we urgently need to leverage it."
Find out more.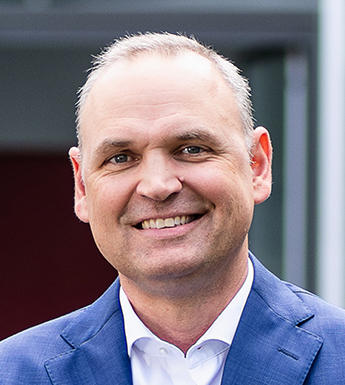 We are looking forward to hearing from you!
Further topics
Customer Experience in the Financial Industry

How will the Corona crisis change the banking sector?
Drive safely on black ice

Strengthen the self-confidence of the organization during corona crisis.
What we offer
Industry-expertise

We are defined by our in-depth knowledge of the structures, trends and future opportunities of our core industries!

Functional expertise

From the boardroom to the shop floor, we understand the challenges of the key functions!

Data and technology

We create growth and efficiency drivers using smart technologies, systems and data analytics!

Ecosystems of the future

We develop cross-industry digital ecosystems for the business models of the future!

Thought leadership

We develop future scenarios and design implementation-oriented transformation roadmaps!