One effective measure for reducing greenhouse gases and conserving resources is to replace conventionally powered diesel bus fleets in local public transport with buses featuring clean drive technology. The European Clean Vehicles Directive (CVD) pursues the climate policy goal of transitioning local public transport bus fleets to zero-emission drive units as far as possible in the coming years. The CVD stipulates how many new vehicles must have a conventional, clean and/or zero-emission drive unit. Bus fleet operators must comply with new procurement requirements and meet quotas for vehicles with "clean" drive units.
From August 2021 until 2025, 50% (75% until 2030) of all vehicles purchased, borrowed or leased by operators in Germany alone are to comply with the "clean" drive unit concepts specified by the Commission. Only electric vehicles (incl. plug-in hybrids) and vehicles using hydrogen and gas (CNG LNG) including biomethane vehicles are considered clean.
Increasing significance of e-buses
E-buses do not produce emissions, CO2, nitric oxides or particulates during operation. A diesel bus on the other hand emits about 1,000 g CO2 equivalent/km. At between €600,000 and €700,000, an electric articulated bus costs just under twice as much to buy as a low-emission diesel bus, but it saves around 82.5 metric tons of CO2 per year compared with a conventional diesel bus of the same size. Up to 80% of the additional costs are borne by the state through various support funds. The range of electric buses with the latest battery capacities is currently between 100 km and 300 km – without recharging. This is sufficient for the majority of bus routes.
Digitalization and modernization of operating processes
Operators of bus fleets, such as municipal utilities, are under great pressure to act quickly to replace their conventionally operated buses and to undertake the digitalization and modernization of operating processes required for their operations. However, the switch to electric buses by replacing the vehicles is only one step. It requires further-reaching modifications: Depots, gas stations, charging infrastructure and workshops must be modified and/or built. As the range of e-buses is currently comparatively low, more vehicles and drivers will be needed to maintain local public transport services. Therefore, the following questions are crucial when introducing an e-bus fleet:
What prerequisites and infrastructures are needed to operate e-buses?
What are the (additional) costs of e-mobility?
For which vehicles / components / systems / projects are there subsidies?
What are the greatest technical and process-related challenges?
E-buses currently have a range of between 100 and 300 km.
Learn more about how public transport operators
can successfully electrify a bus fleet.
Lack of digitalization of operating processes slows down modernization
Besides the more stringent restrictions on emissions required by the European Union, mobility providers are struggling above all with historic challenges in their operational business. For example, the lack of digitalization and automation of operations and maintenance processes often leads to difficulties in meeting cost and time targets in a bus depot's operational processes. By introducing e-buses, combined with the digitalization and modernization of operational processes required for their operation, cities and municipalities are making a substantial contribution to improving the quality of air and life quality in their vicinity.
To finance digitalization projects and the electrification of bus fleets, operators can make use of various national and European funding programs. The German Federal Government currently subsidizes the additional costs of purchasing an e-bus by 60 to 80%. Transport companies can also obtain funding for the modernization of depots and workshops.
Challenges for local public transport operators
The pressure on local public transport operators to act is high due to internally developed structures and processes, a lack of digitalization and the associated media disruptions and manual interfaces in everyday operations. Numerous problem areas can be identified:
Poor data quality caused by media disruptions in processes and manual system transitions
High administrative effort in scheduling and circulation management due to manual processes
Loss of time and information due to complex interfaces and inefficient workflows
Rigidity in operational processes caused by insufficient monitoring of status information
Increased operating reserves caused by inefficient scheduling
Reduced fleet availability due to aging assets
Delays in operational depot processes due to lack of transparency
Lack of transparency and coordination between processes due to insufficient system integration
Looming loss of expertise due to aging workforce
Digitalization of depot management
Integrated depot management systems (BMS) digitally map, monitor and control all operational processes at the depot, from the arrival of the bus to the start of the next circulation. Bus scheduling based on a circulation and personnel planning system provides timetables and circulation schedules. Other areas of the BMS provide the current vehicle data of each bus (including "charging status" for e-buses), incident management and workshop orders, via parking space allocation in the depot through to charging management for e-buses.
The system creates the prerequisites for lean, efficient and transparent operation and maintenance processes and supports employees in decision-making. By digitalizing processes and introducing an integrated depot management system, mobility providers benefit from the following advantages:
Reduction of the operating reserve and an increase of the fleet availability
Reduction of time for operation readiness
General reduction of administrative efforts
Enable (partially) automated workflows
Preventing media disruptions
Preparations for data analytics and predictive maintenance (proactive maintenance)
Process consulting for digitalization of bus fleets
Digitalization projects for bus fleets are complex projects that require both IT and process consulting. msg advisors can provide informative references for the introduction of digitalization for operation and maintenance processes in bus depots. At Stadtwerke München (municipal utilities Munich), for example, a depot management system was introduced to control the e-bus fleet while taking the existing system landscape into account.
The federal government subsidizes the additional costs of purchasing an e-bus by 60 to 80 percent.
BMS ensure efficient operation and maintenance processes.
Learn more.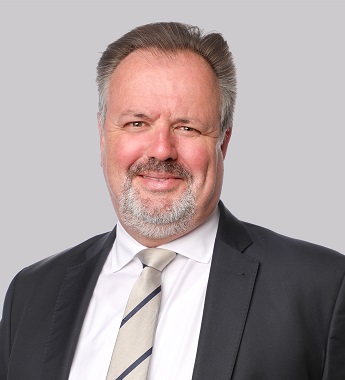 We are looking forward to hearing from you!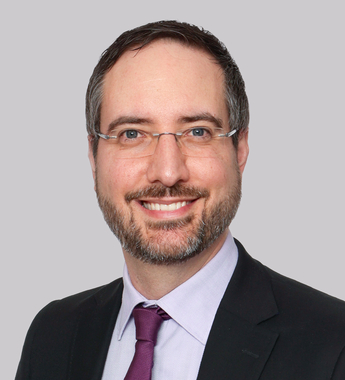 We are looking forward to hearing from you!
Further topics
Decarbonization –
a profound challenge

The political will to counteract the destructive consequences of climate change is growing. But money alone is not enough. For most companies, decarbonization represents a profound, transformative challenge.