Interview with Andreas Strunz, Director Change & Transformation, msgGillardonBSM AG and
Andreas Mach, Lead Executive Partner / Head of Business Consulting, msgGillardonBSM AG
In your opinion, what are the most important goals of change management projects and how has the emphasis changed in recent years?
Change management must make an effective and measurable contribution to the development and transformation processes in companies. For this, change management must be anchored in the top management and put into practice there. The approach to design, initialization and implementation of CM projects has changed little. But the management of change processes must be understood as a permanent task in companies, with a long-term focus and providing guidance. This includes the ability to react appropriately to short-term changes in the input parameters for change processes. This aspect has become increasingly important in recent years because the frequency and the extent of disruptive impacts on companies have increased significantly, especially among banks and financial service providers.
What disruptive impacts are these, for example?
We see fundamental paradigm shifts that were unthinkable a few years ago, such as negative interest rates, non-compliance with international treaties on government debt, war in Europe and cyber attacks. This demands more flexibility from companies and their employees. Disruptions that may challenge current business models also need to be identified and addressed at an early stage. Emerging FinTechs, rising cost pressure, technologies such artificial intelligence, distributed ledger and tokenization or regulatory innovations such as the PSD2 payment services directive, for example. As in other industries, we are also seeing a shift towards new-work working models forced by COVID-19, such as hybrid meetings or more working from home, which requires rethinking work organization.
Where do you currently see the greatest need for change?
One key area is culture and communication. Banking is a rather conservative industry that sometimes finds it difficult to adapt to disruptive impacts. Those institutions that recognize and address the extent of the industry-wide changes will survive on the market in the medium term. We experience bi-directional communication with employees, with regard to new work approaches, for example, as an essential basis for successful change management. The same applies to communication with customers, because their preferences are a key driver of successful change.
Strategy and decision-making processes also need to be rethought. The central banks' turnaround on interest rates is presenting many banks and financial service providers with major challenges. The margins and profits needed to actively drive transformation, especially for investments in technology, are often lacking. That is why strategically necessary, sometimes unpopular measures are taken, such as the introduction of new fee models, cost-cutting programs or mergers. Sustainability is another dimension that increasingly influences strategies and decisions. Many change processes aimed at sustainability have already been initiated. Market players are at different stages in this process. We will see some changes here in the future.
What does this mean for the organizational and process structures? How are these affected by these developments?
We are facing major upheavals. In banking, the organizational structure is determined to a large extent by regulatory requirements. Many changes are imposed from outside, e.g., new regulations to prevent money laundering and financial crime or to enforce sustainability. These have a direct impact on the organizational structure. In addition, previously mentioned cost-cutting programs often lead to outsourcing activities to reduce the resources of your own organization.
In terms of processes, new technologies and digitalization in particular are the big drivers of change. They make it possible to design and automate processes in a more customer-oriented way, to implement payment transactions in real time and to make mobile payments. Digitalization is the reason that the terms "bank" and "banking" are no longer seen as being synonymous. Today, financial services can be used around the clock almost anywhere without visiting a branch. This is fundamentally changing the business models and the technical setup of many banks.
What challenges does this pose for employees and HR managers?
In view of the increasing industrialization and technologization of banking, new requirements are arising in terms of job profiles and employee skills. Digital skills in particular are worth mentioning here, e.g., mastering new sale channels such as video consulting or embedded banking. In addition, many internal bank disciplines have become more complex, for example due to increased regulatory requirements. This requires increased specialization in order to be fully versed in the subject matter and, at the same time, greater coordination of the individual disciplines with regard to the overall success of the company. The ability to adapt quickly to changing conditions, while not chasing after every trend, is becoming increasingly important. These are fundamental insights because there is an increasing shortfall of skilled workers in the banking sector.
In this context, different generations also play an important role. We are seeing that socialization and value systems of individual generations can differ from one another, not in an archetypical way but by tendency. For example, the baby boomers were still socialized with the idea of performance or input, whereas for the younger generation Z, meaningfulness, team work and work-life balance matter more. This is also something that banks and financial service providers need to prepare for.
In your opinion, what are key success factors or impediments to success in change processes?
Targeted development and transformation only work if the top management and the first and second levels of management fulfill their role model function and together embrace the change. You have to communicate clearly and purposefully with employees, customers and other stakeholders. Authenticity is important. Today, companies are increasingly operating in the public spotlight, especially in social media. Attempted "green washing" can result in massive reputational damage. It is also important to balance change with stability and continuity. The key roles should be staffed with experienced managers, who have a high level of credibility, can dispel employees' concerns and resolve conflicts.
On the other hand, it is fatal if those responsible think that everything can continue as before, or that everyone has to change except themselves. You have to understand what "change" and "transformation" mean, not least for yourself. Inadequate analyses of external and internal factors influencing the need for change and wrong conclusions are typical impediments to success, as are reckless and short-term actions. Instead, it is important to set clear framework conditions for the change process and to continuously check the coordinates for correctness and efficiency.
What role do a shared vision and a strong corporate culture play in successful change?
These are crucial tools. Employees seek direction in an established corporate culture that is continuing to develop. Identifying with values such as cooperation, no-blaming culture, error tolerance or "putting people first" is all the stronger the more these values are in line with corporate goals and the way they are lived out in practice. This creates a common base and trust. If, on the other hand, the values are not genuine but only fine-sounding words that are not put into practice, they have the opposite effect. It should also be stressed that terms such as "vision" and "mission" must be defined and distinguished from one another in terms of content. Otherwise, they are difficult for the target group to understand, which has a negative impact on implementation.
Do you take a case-specific approach to projects, or is there an overarching methodology that you generally follow?
The approach always depends on the project in question and, in particular, on which areas in a company are affected by the change. The roles we take on vary accordingly, from moderating to consulting. As a basis for designing change management processes, mental models and the consideration of different implementation methods can be helpful, such as technology acceptance models or value stream mapping.
Do you think that the prospects of success for change projects have decreased or increased in recent years?
I think that depends on the point of view and the fundamental attitude toward change and transformation. Change projects can solve serious problems and leverage enormous potential, especially in view of the dramatic changes in the market. But if change is basically not accepted as a management concept, then the prospects of success are slim. The so-called "soft factors" still tend to be underestimated compared to "hard factors". For example, absenteeism due to mental and psychosomatic illnesses has been rising sharply for years. Open-minded companies are countering this by anchoring measures in company health management. These companies have lower absenteeism. Other companies are not taking the problem seriously and thus face corresponding disadvantages.
What skills and characteristics should a change manager have today?
In general, a good change manager needs the ability to listen and to include what has been said into their concept. It is particularly important to pick up on and evaluate individual currents in the company and, together with management, translate them into a clear picture of future development. This requires a certain amount of imagination. You should also be able to motivate and convince people. Moderation and workshop experience can be very helpful here. Another key skill is the ability to self-reflect. And finally, traditional project management skills such as creating and working according to time and milestone plans are also helpful.
"We experience bi-directional communication with employees, as an essential basis for successful change management."
"The ability to adapt quickly to changing conditions, while not chasing after every trend, is becoming increasingly important."
"it is fatal if those responsible think that everyone has to change except themselves."
"If change is basically not accepted as a management concept, then the prospects of success are slim."
Find out more.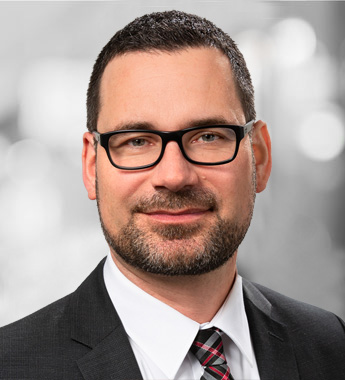 Wir freuen uns auf den Kontakt mit Ihnen!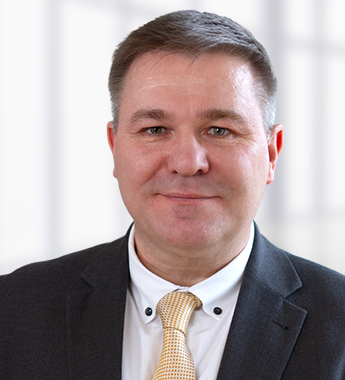 We are looking forward to hearing from you!
Further topics
Business Agility Check

Strengthening sustainability with the maturity model of msg advisors.
"Trying to control ecosystems prevents their development."

Manuel Audi and Florian Weihe on minimum viable ecosystems, the central meaning of purpose and why technology is a facilitating factor for the success of ecosystems.
What we offer
Industry-expertise

We are defined by our in-depth knowledge of the structures, trends and future opportunities of our core industries!

Functional expertise

From the boardroom to the shop floor, we understand the challenges of the key functions!

Data and technology

We create growth and efficiency drivers using smart technologies, systems and data analytics!

Ecosystems of the future

We develop cross-industry digital ecosystems for the business models of the future!

Thought leadership

We develop future scenarios and design implementation-oriented transformation roadmaps!