Part 2: The digital twin as enabler of a sustainable heat transition
Against the background of the climate and energy transition, district heating networks play a decisive role in ensuring a reliable and affordable heat supply. This is especially true in densely built-up urban areas, where the use of alternative technologies, such as heat pumps, is very difficult on a large scale. At the same time, district heating currently accounts for just 13.9% of households in Germany.[1]
This is increasing the pressure on municipalities and public utilities to offer district heating throughout the country where it makes economic sense. The industry association AGFW, for example, expects the market share to increase to 32 to 40 percent in the coming years.[2] This is also due to political decisions: In Baden-Württemberg, for example, municipalities with more than 20,000 inhabitants are required by law to submit a municipal heating plan by 2023, which includes the designation of suitable areas for heating networks.[3] Network expansion and new construction are very infrastructure-intensive and therefore involve massive investments. The digital twin is a suitable vehicle for leveraging the resulting financial risks.
Optimization of existing and expansion of new network infrastructures
On the one hand, the use of a digital twin creates greater transparency within existing district heating networks and thus enables a significant increase in the efficiency of the existing infrastructure by detecting anomalies and faults in the network and/or at individual consumption points at an early stage and reporting them automatically, and improved capacity forecasts allow optimization of the power input. On the other hand, digital images of the areas to be developed and their properties help to obtain better forecasts of the expected energy demand and the potential for district heating supply, thus ensuring more efficient implementation of infrastructure measures, even in the expansion phase.
Raising efficiency potential in existing district heating networks
Since analog meters are predominantly used in district heating networks today, neither consumers nor network operators usually have access to daily updated consumption data for individual metering points. But that is changing. This is because, as a result of the EU Energy Efficiency Directive, only heat cost allocators and heat, cooling and hot water meters that can be read remotely may be installed. All heat cost allocators and meters must be retrofitted by 2027. All properties that have a central heat supply or a district heating connection are affected.
For the producer or operator side, the retrofit or upgrade initially means additional effort, but it also offers opportunities in that – depending on the solution used – they receive continuously updated data, e.g., on flow and return temperatures and flow rates per meter/connection point. This information can be mapped in a digital twin and enriched with further data such as outside temperature, weather forecasts or weekdays and holidays. In this way, individual heat or consumption profiles can be derived, allowing a forecast of the aggregated power curve on a daily basis.
This means that the energy demand can be controlled much more precisely than today in the predominantly analog-controlled network. The improved forecasting capability can thus reduce the previously necessary "buffers" in the capacity planning of the generators by up to 15%. This saves excess energy and costs, which in turn can be used to develop additional properties.
Improved forecasting capability for network expansion
Not only the heating power demand in existing district heating networks can be better forecast by using the digital twin and thus the power feed-in can be controlled more precisely. The new planning or dimensioning of future network infrastructures can also be effectively supported with the help of digital twin technology. Instead of the continuous provision of consumption data by intelligent house connection points, the digital twin in this scenario starts at the level of the building infrastructure. The goal is to create as accurate a digital image as possible of the properties or real estate available in the city area and the associated energy requirements.
For this purpose, municipal data on the number and type of use of the properties are used on the one hand. On the other hand, this information can be enriched with demographic data such as age structure or population growth in specific neighborhoods. In this way, a digital map of the potential development area is created, from which not only the current, but also the future expected heat demand can be derived. For example, in structurally weak regions with a high average age and low influx, lower generation capacities must be maintained in the long term than in urban areas with a high influx and young population structure, where investments are likely to pay off more quickly.
Particularly against the background of the emerging legal requirements for the preparation of municipal heat plans, this form of digital twin provides valuable insights for developing a concept tailored to the long-term development of the respective municipality for the dimensioning of the network and the design of future heat generation. This concerns, for example, the question of centralized or decentralized heat generation, i.e., the decision between district heating vs. local heating.
Understanding regulatory requirements as an opportunity
So far, scenarios like these have tended to have a flagship character. Particularly in comparison to the electricity grid, where there has already been a legal obligation to digitize the metering infrastructure for several years, smart district heating or district cooling networks are still in their infancy. The Energy Efficiency Act and the District Heating or District Cooling Consumption Recording and Billing Ordinance[1] are now creating the basis for being able to record all this data at all and then also implement digital twins in a meaningful way. For this purpose, the corresponding backends or frontends to the customer must also be set up on the software side. This involves a certain amount of effort.
It is therefore all the more important for district heating network operators to see the digitization of the meter infrastructure not only as a mandatory regulatory task, but also as an opportunity for greater network transparency, and to consider sensible digital twin use cases, for example in the area of predictive maintenance, capacity planning, or new types of customer services. At the same time, operators should seek early contact with local authorities, which are also likely to face new legal requirements in the coming years, as the example of Baden-Württemberg shows.
About "Smart Energy City"
On the path to sustainable and future-oriented urban development, municipalities will face enormous energy challenges in the coming years. Whether it is the sustainable expansion of district heating and district cooling networks to achieve climate targets in the building sector or electricity grid planning to cope with increasing grid loads due to the requirements of e-mobility – many of the future challenges cannot be solved by local distribution grid operators using the existing tools.
In our two-part article "Smart Energy City", you'll learn how digital twins can provide new solutions in this context and thus become a key pillar for the smart and climate-neutral city of tomorrow:
Find out more.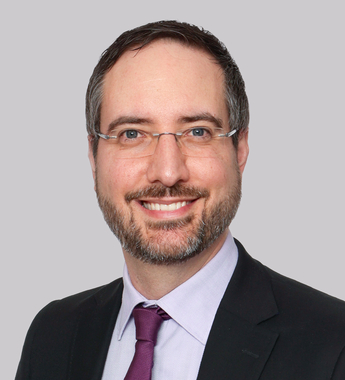 We are looking forward to hearing from you!
Further topics
Smart Energy City -
Part 1





In our two-part article "Smart Energy City", you'll learn how digital twins can provide new solutions in this context and thus become a key pillar for the smart and climate-neutral city of tomorrow".
"Municipal utilities will create unique customer experiences."

Mirco Pinske and Michael Dusch, on municipal innovations, discovering the customer and what municipal utilities can do better than tech giants.