Many organizations are establishing a Cloud Center of Excellence (CCoE) to take a holistic view of their cloud transformation, because in addition to technical challenges, there are also organizational and cultural aspects to consider.
The process of cloud implementation in established companies is often iterative and takes time. A Cloud Center of Excellence can support companies in the "cloudification" of corporate IT, the introduction of cloud services and other dimensions of cloud transformation.
As a center of excellence, the CCoE highlights established processes and methods and offers support in overcoming barriers and implementing new structures and working methods. It can thus accelerate the cloud transformation and ensure that employees are well prepared and have the necessary skills to successfully implement the company's cloud strategy.
Core tasks of CCoE
The specific tasks of a CCoE are diverse and can, in practice, differ significantly owing to the individual needs of a company.
Since the work areas of a CCoE are thus difficult to generalize, we present the core tasks here on the basis of a concrete CCoE that has already been introduced in this way in practice – the CCoE of the msg group.
The principle of the CCoE is also applied in the msg group and has been tailored precisely to the structures and special features of our group of companies.
As an internationally operating IT and consulting company with more than 10,000 employees in 32 countries, msg is not only user of cloud technologies itself, but also a provider of cloud products and services. The units of the msg group are organized on a decentralized basis, which has many advantages, but which also poses certain challenges: In order for everyone to work together towards common goals in a company-wide cloud transformation, close dovetailing across all units and the systematic creation and use of synergies are essential.
The CCoE of msg is thus organized as an internal, interdisciplinary (competence) team and has an inward-orientated function. This means that it does not appear on the market as a business unit and does not offer customers any direct services in its external appearance, but ultimately supports the company's market units in optimally serving the cloud needs of their respective customers. The following work areas are examples of how the msg group defines and applies the work areas of a CCoE for itself:

To empower employees to implement the company's cloud strategy, the CCoE develops training concepts and provides advanced training materials. The following applies here: It is usually more beneficial to use existing training courses instead of developing them from scratch. Hyperscaler materials, for example, are suitable for this purpose. Individual training courses are only created in special cases in which using an existing course is not suitable. In order to make the best use of the hyperscalers' training offerings, the CCoE consolidates the relevant information and makes it available to the workforce.
In addition, the CCoE supports the recruitment of new employees such as by co-designing job postings and selecting suitable recruiting channels in the cloud environment.
Architecture & Design Support:
Governance, Reporting & Insight:
However, even for a CCoE, nothing is as certain as change. Thus, the exemplary CCoE work area described, which is applied in the msg group, will also continue to develop in order to ultimately also support all msg market units in accompanying our customers in their cloud transformation in the best possible way.
Find out more.
We are looking forwrd to hearing from you!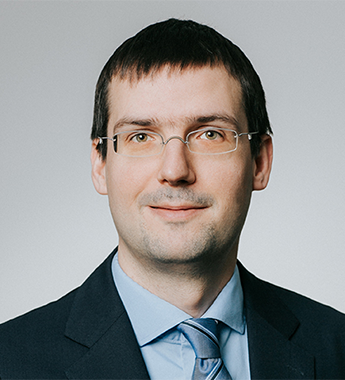 We are looking forward to hearing from you!
Further topics
Cloud Center of
Excellence Part 1





How a Cloud Center of Excellence helps with the "cloudification" of companies, the introduction of cloud services and other dimensions of cloud transformation.".
5 quick wins for cost optimization in the cloud




Road to the cloud: FinOps as the key to efficiency and cost savings for companies.