2025: Welcome to a patient-centric world!
Disruptive technologies and collaborative data usage
are paving the way towards patient-centred business models.
"I am convinced that the life sciences industry is now more focused on patients than ever before. The initial catalyst for this change was finding the right combination of physical treatment and the secure mapping of data in the health system. The next catalyst will be shifting the focus away from product development and marketing and toward customer needs.
In order to achieve this, we must take advantage of opportunities for communication and interaction with patients and customers, such as by offering them less expensive rates for their data and allowing them to benefit from care that is even better tailored to their individual needs. Another way is to gain new insights from the combination of individual health data and clinical research data. This will work even better the faster we build new bridges between pharmaceutical and tech companies, as well as health insurance companies, hospitals and new players in the market.
Furthermore, in the future new methods will be used to consolidate knowledge using big data analytics and AI, process integration and the automation of laboratories and research centers. Multidisciplinary and evidence-based treatment approaches developed in these patient-centered ecosystems will help us finally conquer many diseases and secure the future of our health systems. I want to be there when we start a new chapter in the history of medicine and health care - moving beyond economic and geographical boundaries."
Learn more.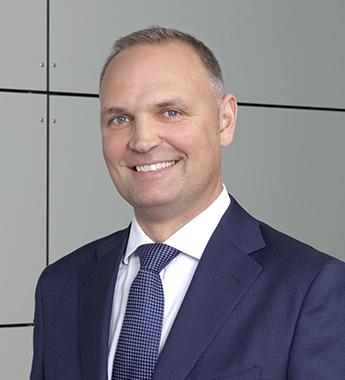 We are looking forward to hearing from you!